The ultimate
Tennis Tool
Tennis Book is a personalised Mobile & Tablet application for players and Club Owners all over the World. It offers the fastest and easiest way to track your personal stats, to create a tennis club Ladder, League or Tournament and to connect with tennis players worldwide through your device.
Follow other players and make followers too! Post your news, a photo or a video and it will be displayed on your wall. Other players who follow you will see your posts in their wall. Likewise, you'll see posts from other users whom you choose to follow.Create your profile and start adding your scores. Share your location and find tennis players close to you that want to share a match with you! Chat with them and a new match is about to start! Enjoy it !
An easy to use
APP SOLUTION FOR TENNIS CLUBS
Better organize your club requests, improve your communication, and empower people to connect together, communicate online, and collaborate towards higher goals.
Create your Company profile and then you can invite your members to join your Club and rate it! Contact with your members easily and quickly! Send instant messages to all your members and keep in touch with them. Post your club's news, photos or videos and all your members will see its on their wall.
Features
A lot of amazing & cool features

Profile
Any user can join Tennis Book by creating his personal profile. Then he is named Player and he has access to all menus of the application.

Chat
It is so nice talking with people that share the same interests with you! Tennis Book Chat let Players send messages in real time.
Invite
Tennis Book will find all available Players close to your region. The only thing you have to do is to invite them for a New Match.
New Match
There are always details you want to remember... When was that Match, who was the Opponent and what was the score?
Tournament, League
Create your own Tournament or League, invite other Players to join them! Tennis Book will automatically plan all your matches.
Stats
Every Player want to check his progress over time. Check all your Matches and get useful information for your progress
Showcase
see it in action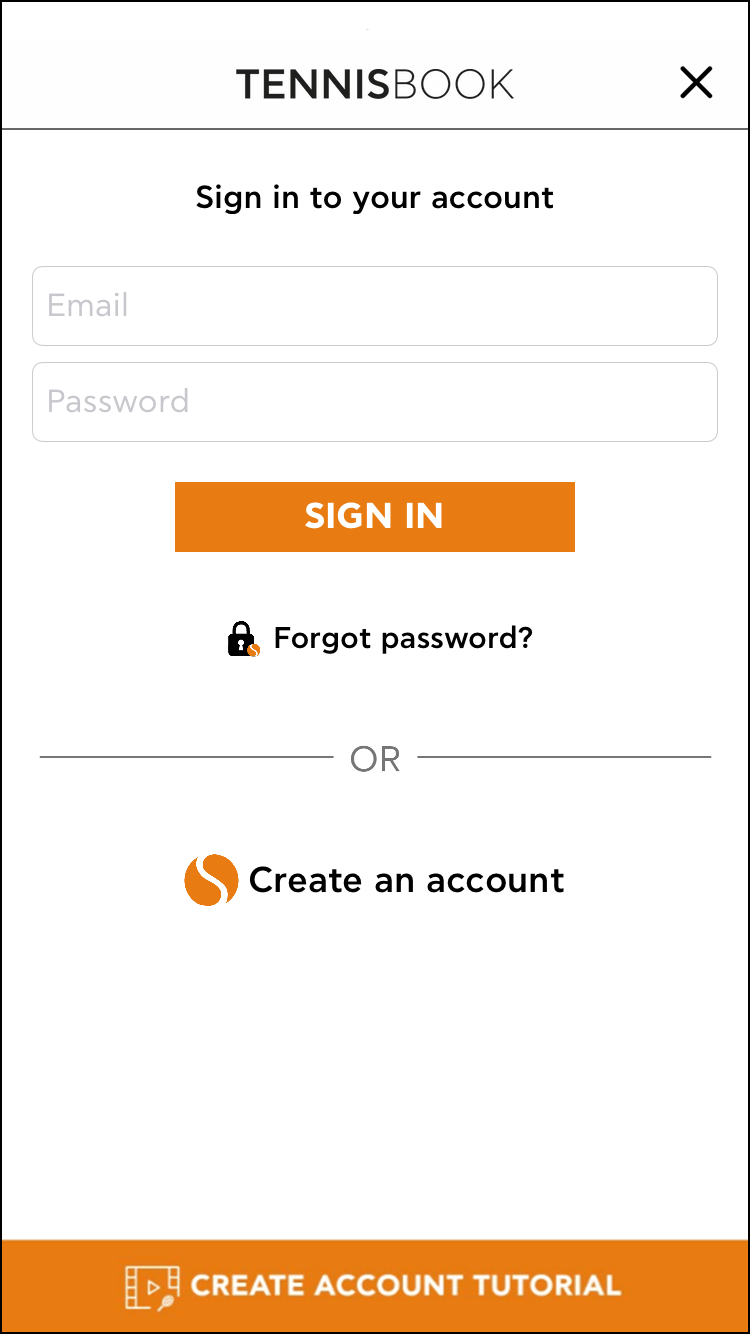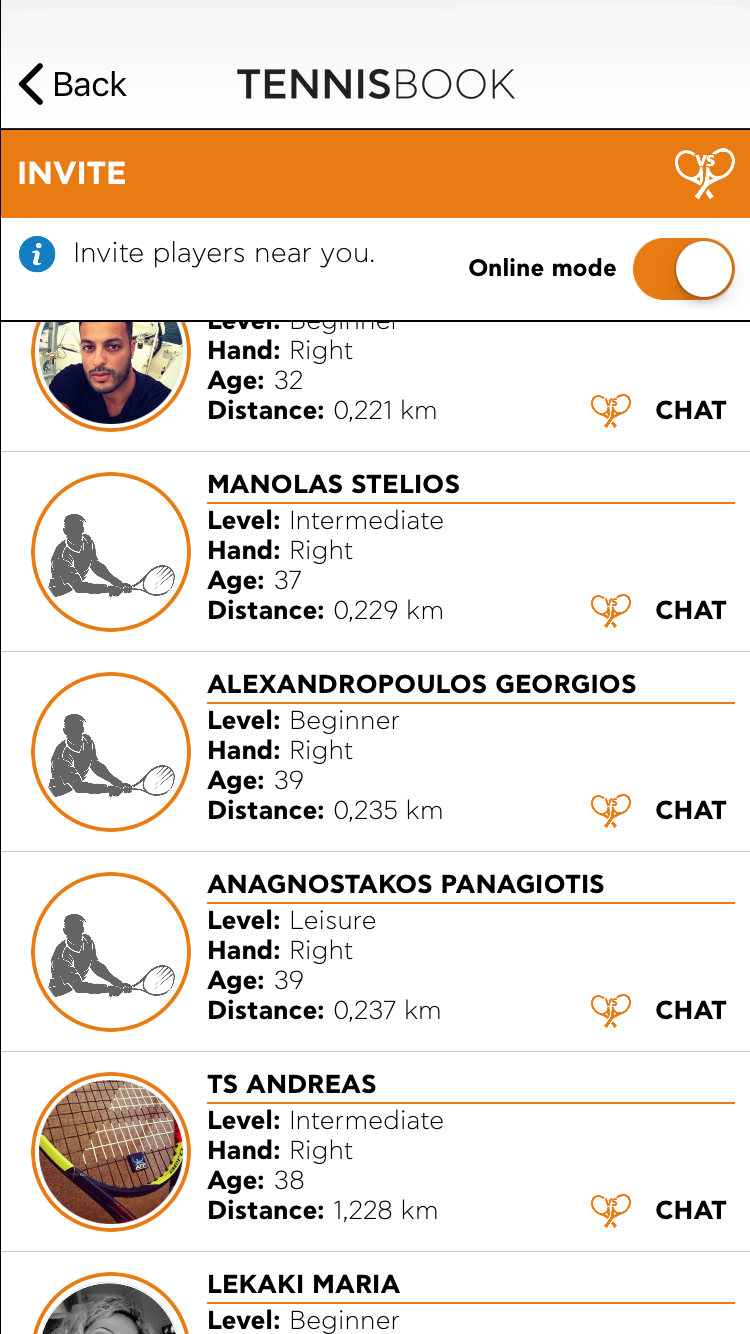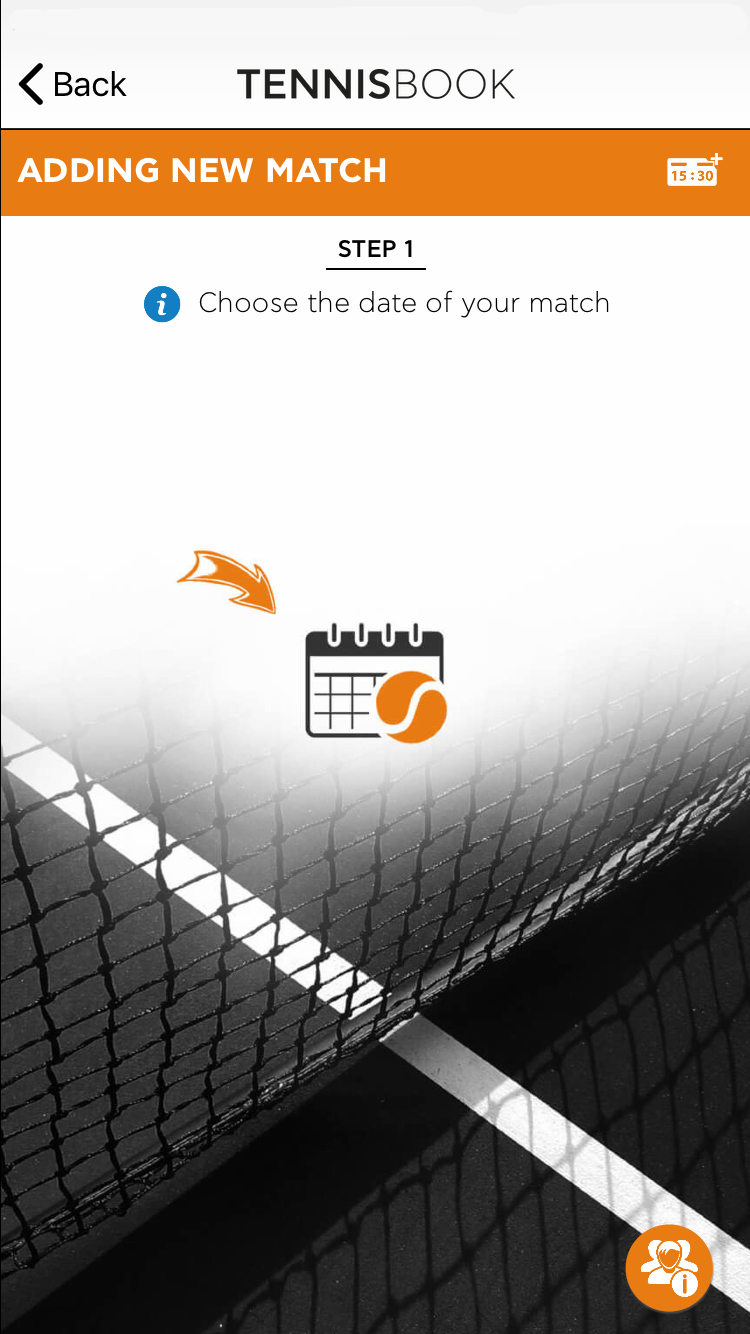 Video Tutorial
so easy to do
MEMBERSHIPS
get subscription privileges
Tennis player
Club Owner
FAQ
have a question look here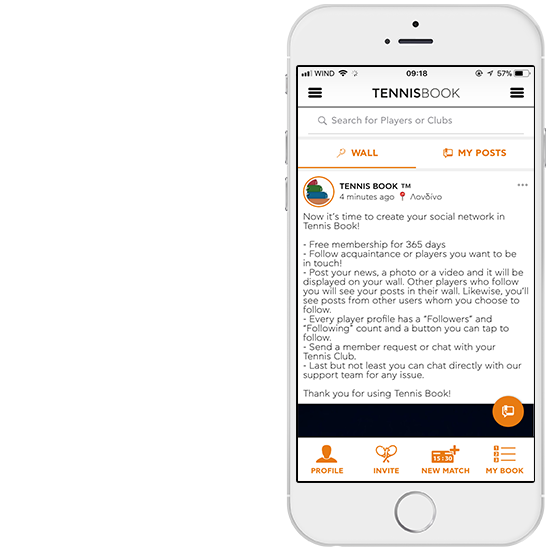 Latest News
Learn latest news
Contact
We love to collaborate with our users
Follow Us
get connect with us